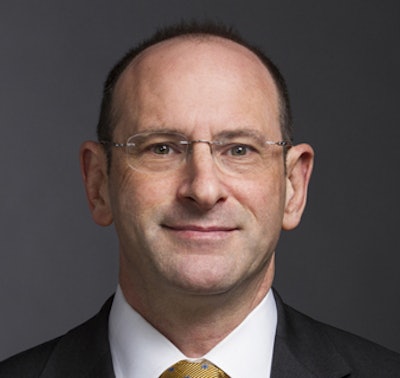 As you probably know, FDA clearances for uses of food-contact substances and other food additives are made on the basis of scientific information about their safety. If the scientific information were to change, the clearance could be invalidated. Same for a company's conclusion that relevant experts believe their use of a substance is Generally Recognized As Safe—could be true today, but not tomorrow if information changes.
FDA did something in early January that it rarely does: It withdrew, eliminated, deleted, invalidated parts of a regulation that had allowed certain substances, namely some perfluoroalkyl ethyls, to be used as oil and water repellants in paper and paperboard (such as in pizza boxes). FDA said, in announcing the Final Rule making the change, that 21 CFR section 176.170 should be amended to remove "the entries for 'Diethanolamine salts of mono- and bis,' 'Pentanoic acid,' and 'Perfluoroalkyl substituted phosphate ester acids.'"
As explained below, this might not be a perfect example of changed safety data leading to a change in the regulations.
FDA took this action in response to petitions filed by the Natural Resources Defense Council, Center for Science in the Public Interest, and several other advocacy groups.
In summary, FDA agreed to the petitions because it agreed the uses of the substances could no longer be said to be "safe." To understand what they mean, let's step back a couple of steps and review.
Generally, if your packaging material may reasonably be expected to get into food, it's considered a "food additive" under the law and needs FDA clearance for your use, unless the use is Generally Recognized As Safe or the subject of a Prior Sanction.
Now, when we talk about food-contact substances such as packaging, most of us regularly toss around the word "safe," but what exactly does the word mean from a regulatory point of view? The answer is, FDA's concept of safety for food additives, says 21 CFR 170.3(h)(i), is a finding that there is a "reasonable certainty in the minds of competent scientists that the substance is not harmful under the intended conditions of use."
Also, there's a regulation that says if the safety information changes, FDA can change its clearance status by amending or repealing a regulation about the food additive. FDA can take that action in response to a petition from someone, as they did here, or on its own initiative.
Well, did FDA find new data about the toxicity of these substances that allowed it to conclude that there was no longer a reasonable certainty of no harm from these uses of them? The petitioners said there was such data, relating to "long-chain perfluorinated compounds as a chemical class." And FDA agreed with the analogy.
Some uses of similar substances had been cleared by FDA not via regulation, but by means of Food Contact Notifications for specific companies. FDA says that once safety questions arose, it "worked with industry to stop distribution of the long-chain PFCs most commonly used in food packaging at that time: those subject to FCNs," and those had been voluntarily taken off the market by mid-October 2011.
In its recent action on perfluoroalkyl ethyls, FDA observed that there wasn't specific data about these three substances' health effects or the levels of exposure to them that were expected, but relied on the fact that chemicals of this type do tend to persist in the body, and pointed to the concerns raised about similar substances to conclude that there was no longer a reasonable certainty that these substances would cause no harm.
But there is more to this story than at first meets the eye, because this may be not only an instance of FDA revoking a regulatory approval. It also might be an instance of FDA mixing a little politics with its science.
That's because, first, FDA's action may have less practical effect than you might expect. Turns out, these substances might not be used much if at all anymore. After the FDA action, the Society of the Plastics Industry (which evidently has something to say about paperboard, too) issued a statement saying they understood the substances aren't used for food contact anymore and that they had told FDA that.
Second, chemist and consultant George D. Sadler, PhD (a colleague of mine), says it's not clear FDA established these substances are indeed not safe. He says, "The conclusions are based on structural comparison with other compounds believed to be toxic and not on direct toxicological data." He notes that the three substances are still approved for use in the EU.
But maybe FDA was being prudent and cautious because of the known toxicity of chemicals of this general type, right? Dr. Sadler doesn't think so. "Since the compounds are no longer used in the US it is difficult to say that the move was prudent and cautious for safety reasons." But, he points out, with this action, FDA can stop expending resources on the study of the safety of these substances, and since there's evidently no demand by industry for them, no harm/no foul, and he thinks it was a painless opportunity for FDA to give the petitioners a "win."
This story ends with another twist: On the very day that FDA published its announcement withdrawing these perfluoroalkyl ethyls approvals, it also announced the filing by many of the same advocacy groups of a new petition to withdraw regulatory clearance for 7 synthetic flavoring substances as food additives. The undoing of additive approvals has in the past been a rare event, but that could be changing.
Eric Greenberg can be reached at [email protected], or visit his firm's website at www.ericfgreenbergpc.com.