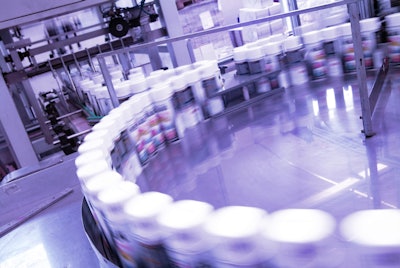 Rise of contract manufacturing
In order to stay competitive, brand owners are focusing on marketing, distribution and sales, requiring the outsourcing of contract manufacturers and demanding stringent efforts to maintain efficiency, adhere to quality standards, meet food safety regulations and follow proper product handling best practices.
The contract food and beverage processors require flexibility with processing and packaging equipment and look for machinery tuned to their products and applications.
Optimization of Existing Plants and Lines
Operations and maintenance are focused on improving plant efficiency, product quality, worker safety, and profitability.
For manufacturers who do produce, the emphasis is on reducing production costs, including capturing and putting into action more meaningful production data, as well as introducing robots for repetitive and dangerous tasks, and focusing on training and education. These are lofty goals which require support from the very top of the organization.
There is a disconnect between procurement and operations
The CPG procurement specialist is often more concerned with the initial capital investment, leaving others to foot the bill for operational costs.
This disconnect leaves machine buyers with little incentive to add to the cost of their machines, even with compelling evidence of reducing lifetime cost, because they are not responsible for this number. Purchasing and operations must bridge this gap for true automation savings.
Source: PMMI Business Intelligence, "Global Trends - Food & Beverage Processing Report 2018"
Download your brief, FREE Executive Summary here.
PMMI will host a food processing summit in Chicago June 20 and 21. The team at ProFood World welcomes brands Land O' Lakes, Snyder's-Lance, and Hormel for the two-day summit ProFood Live.