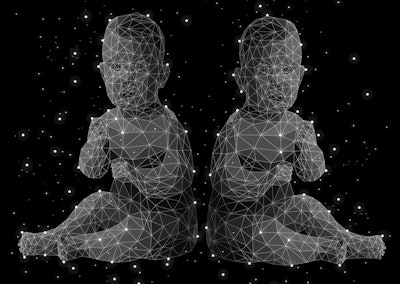 As a virtualized representation of production equipment in a factory, digital twins play a key role in helping manufacturers model different scenarios to optimize energy efficiency, among other objectives. The twin can contain a massive amount of data about existing machines, down to the component level, according to Andy Garrido, product market specialist for Beckhoff Automation.
"Once you have that information online, you can connect some inputs in the field and see what happens as far as developing failures and energy consumption," Garrido says. "The amount of data required to populate a digital twin is absolutely enormous."
The real-time data comes from a variety of different sources covering such metrics as vibration, frequency analysis, gear box monitoring, temperature, power and velocity monitoring. Beckhoff systems can obtain this information from every machine and across the plant, Garrido adds. But you have to have the data before you can optimize it.
Emerson recently completed a project for a large petrochemical company in which it implemented a digital twin of its control system with a dynamic simulation of the process to improve the operation of its steam plant. The company generates steam, which it then supplies to more than a dozen entities. Energy efficiency and steam supply were paramount.
"The multiple different steam headers supplied process units across the industrial site," says Martin Berutti, vice president of Emerson's process simulation business. "Multiple sources of steam generation, varying steam demands of the process units and complex plant economics made for a difficult utility plant to operate. The customer identified multimillions of dollars of possible efficiency and cost savings through control design improvements, but they couldn't shut down the plant to try their ideas out."
The solution was to create the digital twin, an environment in which the company could test these new designs on a dynamic simulation. The company elected to build an on-premises virtualized digital twin.
"They designed new control strategies and tested them thoroughly and evaluated different tuning methods and tested them on the simulator, even identifying final control elements to be upgraded that would provide the best return," Berutti says.
Emerson has tools to support operator performance and control performance, which helps users get the most value out of the investment they have made. The payoff was immediate, with the company saving a conservative estimate of $500,000 on energy costs the first year.
Digital twins are also popular for greenfield applications, Berutti adds. "Using dynamic simulation to test the control strategies and prepare operators before they go into the startup of a new unit is clearly a best practice."
To read more about optimizing overall production for improved energy efficiency in the plant, read "Automation Makes Its Power Play."
Companies in this article