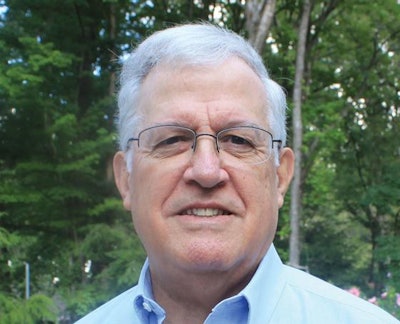 Pittenger's perceptive insight appears in a September 19, 2016 Wall Street Journal piece about Koch's interest in entering the carpet-cleaner market. But it could well be applied to inventive advances in packaging and processing that will be shown during PACK EXPO International next month.
Smart packagers know from past experience that whatever their needs, at least six or seven PACK EXPO exhibitors have hatched inventions to meet those needs. The smartest are already delving into the show's offerings. Are you with them?
Efficiently finding the innovations you need from among the 2,400+ exhibits takes some planning. The show is only 30 hours long. You can't just show up at McCormick Place, crack open the show's pocket guide, and expect to get the most out of your show experience. To do that, you'll need to use the tools provided by show owner/operator PMMI, the Association for Packaging and Processing Technologies.
An indispensable tool PMMI provides show goers is the show website—www.packexpointernational.com. There you'll find detailed descriptions of the equipment that (by and large) will be running at the show, the packages developed by exhibitors and the services offered by the members of 31 industry-defining associations and 11 international pavilions.
Say you're coming to the show to find thermoforming technology. A keyword search for "thermoform" on packexpointernational.com will turn up around 80 exhibitors with something to offer on the subject. We say "around 80" because the site's listing of exhibitor technologies is constantly being updated. Dive into the listing and you'll find that thermoforming is a sector with interesting advances. When we first searched for the keyword, 70-some exhibitors were listed. Less than a week later, the "thermoform" search turned up 80 exhibitors. By the time you read this and do your own search you could turn up more.
Thermoforming and thermoformed containers have been employed successfully for years in sectors such as food, health & beauty aids, ethical and over-the-counter pharmaceuticals, hardware, and electronics. While it's not a new technology, it is one in which equipment, materials, and containers are continuously evolving, to wit: yogurt cups that were once opaque polystyrene containers with laminated foil lids and roll-printed walls or lid-only graphics are now frequently translucent polypropylene cups with metallized film lids and shrink sleeve labels or ink jetted graphics. And at least three thermoform technology exhibitors are figuratively "breaking the mold" with their "who knew that was thermoformed?" containers in breakthrough applications. All three emerged from thermoforming systems.
A neat feature of the keyword search tool is its filtering capability. If you're looking for ultrasonic package sealing you can search for "sonic" and filter out sonic sensors and other non-sealing "sonic" technologies before you get to the show. Or do the reverse, if sensors are what you're looking for.
Another tool offered by PMMI on packexpointernational.com is the list of exhibitor product/press releases—485 last time we looked. These are brief write-ups about products and services exhibitors feel are most noteworthy about their booths.
When asked by PMMI to name the technologies they were most interested in seeing at the show, registrants put labeling machines at the top of their "must-see" lists. More than 110 exhibitors will be showing labeling equipment. Other top machinery searches (and the approximate number of exhibitors of those technologies in parentheses) include: Case/tray packaging (32/6), robotics (49), and coding/marking (45/36).
The registrants' most popular material/container searches: film (189), labels (92), cartons/boxes (50/38), and containers (125).
And don't forget: as you make plans to go to the show, download the PACK EXPO app (for Apple or Android mobile devices). It will help you efficiently map your way to the technologies that will transform your packaging operations.
"Now" is never too early to upgrade your packaging operations. And now is definitely not too early to start planning your PACK EXPO attack.