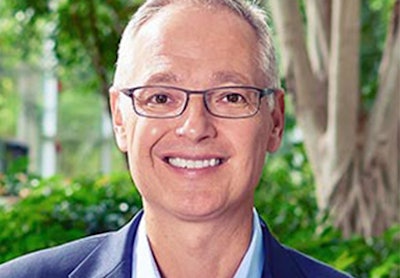 On July 10, Robert B. Aiken, Jr., most recently the president and CEO of Essendant Inc., will be taking on the roles of president and COO of TreeHouse Foods, Inc. Aiken previously served as the president and CEO of US Foods and the CEO of Feeding America, which provides more 3.6 billion meals annually to 46 million Americans through partnerships with leading grocers, food manufacturers and distributors. In addition, Aiken was president and CEO of Metz Baking Company, a subsidiary of Specialty Foods Corporation.
TreeHouse Foods, Inc., a manufacturer of packaged foods and beverages with more than 50 manufacturing facilities across the US, Canada and Italy, focuses primarily on private-label products for retail grocery and food-away-from-home customers. It manufactures shelf-stable, refrigerated, frozen and fresh products; meals; retail bakery; condiments; and healthy snacks. Dennis F. Riordan, currently the president of TreeHouse, is retiring, but he will remain with the company as a senior advisor to facilitate the transition of his responsibilities.
Mondavi announces new leadership
Judd Wallenbrock will be begin to serve as the president and CEO, and become a member of the board of directors, of C. Mondavi & Family on June 19. Wallenbrock has 35 years of leadership and executive experience in the wine industry with brands such as De Loach Vineyards, Jessup Cellars, Michel-Schlumberger and Robert Mondavi. He also is the founder of Brand-Aid Wine Consulting.
One of Napa's oldest wine companies, C. Mondavi & Family was founded in 1943 by Cesare and Rosa Mondavi. The family-owned company portfolio includes Charles Krug Winery, CK Mondavi and Family, Purple Heart and Divining Rod.
New executive director for Manufacturing Institute
The National Association of Manufacturers has named Carolyn Lee the executive director of the Manufacturing Institute, the industry's preeminent authority on manufacturing workforce issues, research and analysis, and best practices for manufacturers in the United States. In her new role, Lee will focus on inspiring the next generation and all Americans, women in particular, to enter America's manufacturing workforce.
Prior to accepting the position with the institute, she was the senior director of tax policy at the NAM and held influential leadership roles at the Telecommunications Industry Association, 3M, the U.S. Senate and the U.S. House of Representatives.
Cybersecurity expert joins Automation Federation
Industrial control systems cybersecurity expert Marty Edwards has been named the managing director of the Automation Federation. A 25-year industry veteran, Edwards is currently the director of the Industrial Control Systems Cyber Emergency Response Team, an operational division of the National Cybersecurity and Communications Integration Center in the Department of Homeland Security. Previously, he was a program manager at the Idaho National Laboratory, where he focused on control systems security work. He also has held a variety of roles in the instrumentation and automation fields.
The umbrella and outreach association of the International Society of Automation—the developer of the world's only consensus-based series of industrial cybersecurity standards (ISA/IEC 62443)—the Automation Federation works with government and industrial leaders to mitigate IACS security vulnerabilities.
Tom Michalsen named Weber Packaging Solutions VP of Marketing
Weber Packaging Solutions has announced the promotion of Tom Michalsen, a 36-year veteran of the company, to the position of vice president of marketing. He began his long tenure with Weber as a media products manager and, for the last nine years, has served as the director of marketing.
Weber Packaging Solutions employs more than 1,000 people throughout the world at numerous manufacturing and sales locations in North America, Central America, Europe, Asia and Australia. Its world headquarters is located in Arlington Heights, IL.
New VP named at NSF
NSF International, a global public health and safety organization, has announced the promotion of Serban Teodoresco to vice president, food safety for Europe, the Middle East and Africa (EMEA) regions. He also will maintain his position as the global lead for NSF International's consulting and technical services within its global food division. Teodoresco has more than 30 years of food safety, risk management and corporate entrepreneurship experience, and has served as the global lead for NSF International's consulting and technical services group since 2014.
NSF International is a global independent organization that writes standards, and tests and certifies products for the food, water and consumer goods industries to minimize adverse health effects and protect the environment. Founded in 1944, NSF is committed to protecting human health and safety worldwide.
Companies in this article