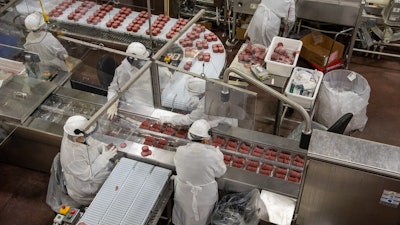 Photo courtesy of Smithfield Foods
Another Top 10 article from ProFood World's Joyce Fassl came in April 2021, when she explained how commitment, collaboration, and communication are essential for building a successful food safety culture. But don't forget that people at all company levels are the dominant factor in producing high-quality, safe food and beverages.
Back in the 19th century, author Alexandre Dumas empowered "The Three Musketeers" with the famous mantra: "All for one and one for all, united we stand, divided we fall." The same philosophy can be applied to building a food safety culture. Unless your facility has buy-in from all staff levels, you may have a tough time getting your food safety culture program off the drawing board.
During a recent webinar, Liliana Casal-Wardle, senior director for food safety and supply chain risk management at The Acheson Group (TAG), discussed the 10-year strategy from the U.S. Food and Drug Administration (FDA) to enhance the capabilities of the Food Safety Modernization Act (FSMA) through its New Era of Smarter Food Safety program.
Continue to the full article:
Building a Food Safety Culture: Empowerment to the People
Companies in this article