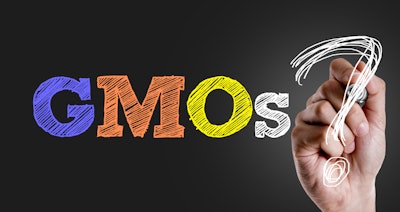 The onus is on food and beverage manufacturers to ensure that consumers know what they are buying, states a new study from Packaged Facts. But the national debate regarding some ingredients and the labeling of them more than others shows no signs of slowing down.
Amid increased negative publicity about genetically modified organisms (GMOs), surveys show that a growing number of U.S. consumers are concerned about GMOs in their food—even when they don't really understand what GMOs are. Previously, in the absence of Federal regulations regarding GMOs in foods and beverages, some retailers and marketers took the initiative to eliminate GMOs from their products. Companies such as Whole Foods and General Mills assumed leadership roles on GMO labeling and elimination. Subsequently, Non-GMO Project Verified became one of the fastest-growing label claims in the food and beverage industry.
Researchers from the Department of Life Sciences Communication at the University of Wisconsin-Madison and the Annenberg Public Policy Center of the University of Pennsylvania found that most Americans are unaware that there is no substantiated evidence showing that genetically modified foods are unsafe. And a majority of the public (58 percent) acknowledges having only a fair or poor understanding of genetically modified organisms.
The vast majority of Americans (88 percent) support the mandatory labeling of foods containing GMOs, the survey found. In addition, 91 percent agree that people have the right to know when they buy or eat products that contain GMOs.
The Congressional bill that requires companies to disclose GMOs comes after years of debate and legislative stalemate over the labeling of GMOs. The bill won't mandate the use of GMO labeling directly on food packaging, says Packaged Facts, despite the success and popularity of the Non-GMO Project Verified label in past years.
Instead, companies can choose from several options such as a QR code on packaging that can be scanned using a smartphone. Smaller food companies also have the option of printing a website URL or a phone number that customers can call for more information. There will also be the option to use a yet to be approved symbol by the U.S. Department of Agriculture.
William Hallman, a 2016-17 visiting scholar at the Annenberg Public Policy Center and professor of the Department of Human Ecology at Rutgers University, said that while nearly 60 percent of Americans reported having only a fair or poor understanding of GMOs, the new labeling law might ultimately change this if consumers are willing to use QR codes to find out more about the products they buy. "One potential advantage of using a QR code is that consumers could be linked to much more information about genetically modified ingredients, and how they are produced and regulated, than could ever be printed on a product label," he said.
According to Packaged Facts, some consumers and advocacy groups who generally support mandatory labels do not support the new bill because it gives companies the option to use a QR code.
In late July, President Obama singed the law, nullifying state GMO labeling bills such as the one passed in Vermont.