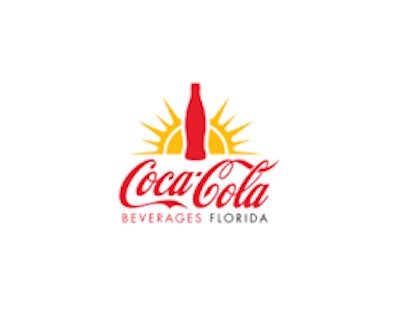 Coca-Cola Beverages Florida (Coke Florida) has purchased a 407,000-sq-ft warehouse in Winter Haven's Central Intermodal Logistics Center. The strategic purchase, which includes 37 acres of land, significantly expands operational capacity and positions the company to meet the demands of the fast-growing customer and consumer base of Polk County, Fla. and surrounding areas.
On September 10, Coke Florida transitioned the service of more than 2,500 customers, including warehousing and delivery of over 7 million cases annually, to the new location. Since moving into the facility, which is still being built out, the operation has already expanded to support the work of over 3 million incremental cases for customers along Florida's Nature Coast.
The build-out of the location is expected to conclude in the spring of 2022 and will complete an investment of over $30 million. The site is currently home to more than 200 associates. The company expects to add over 100 additional jobs in the next 12 months.
---
---
"Being centrally located and expanding our network capacity in such a significant way allows us to better serve our customers and consumers statewide," says Jeff Ortmeier, Coke Florida's vice president of field franchise operations.
A family-owned independent Coca-Cola bottler, Coke Florida has an exclusive sales and distribution territory that covers over 20 million consumers across 47 Florida counties. The company markets, sells, manufactures, distributes, and merchandises over 600 products of The Coca-Cola Company and other partner companies. The company is the third-largest privately held and the sixth-largest independent Coca-Cola bottler in the U.S. The company is also one of the largest Black-owned businesses in the U.S.
Companies in this article